Evaluating the Adequacy of the Geographic Distribution of Eye Care Professionals in Alberta
Is There a Need for Optician Performed Refractions?
Keywords:
Refraction, Optometrist, Optician, Ophthalmologist, Benchmarking, Alberta
Abstract
A refraction is one of several tests performed by optometrists and ophthalmologists to issue a patient's prescription for glasses. In Alberta, optometrists and ophthalmologists are authorized to perform refractions and prescribe based on that refraction; however, opticians are only authorized to refract. This study investigates whether there is a public need for opticians to be licensed to perform refractions and prescribe based on that refraction based on the adequacy of the geographic distribution of eye care professionals in Alberta. To answer this question, the optometrist and ophthalmologist to population ratios for each of Alberta's five health zones were calculated and compared to international benchmarks. Our results show that all five of Alberta's health zones have optometrist to population ratios that either meet or exceed the 1:10,000 international benchmark, and three of the five health zones have ophthalmologist to population ratios that meet or exceed the 3:100,000 international benchmark. Based on this data, there is an adequate distribution of optometrists but an inadequate distribution of ophthalmologists in the province. However, in regard to refractions, there is no overwhelming public need for opticians to refract and prescribe based on the refraction.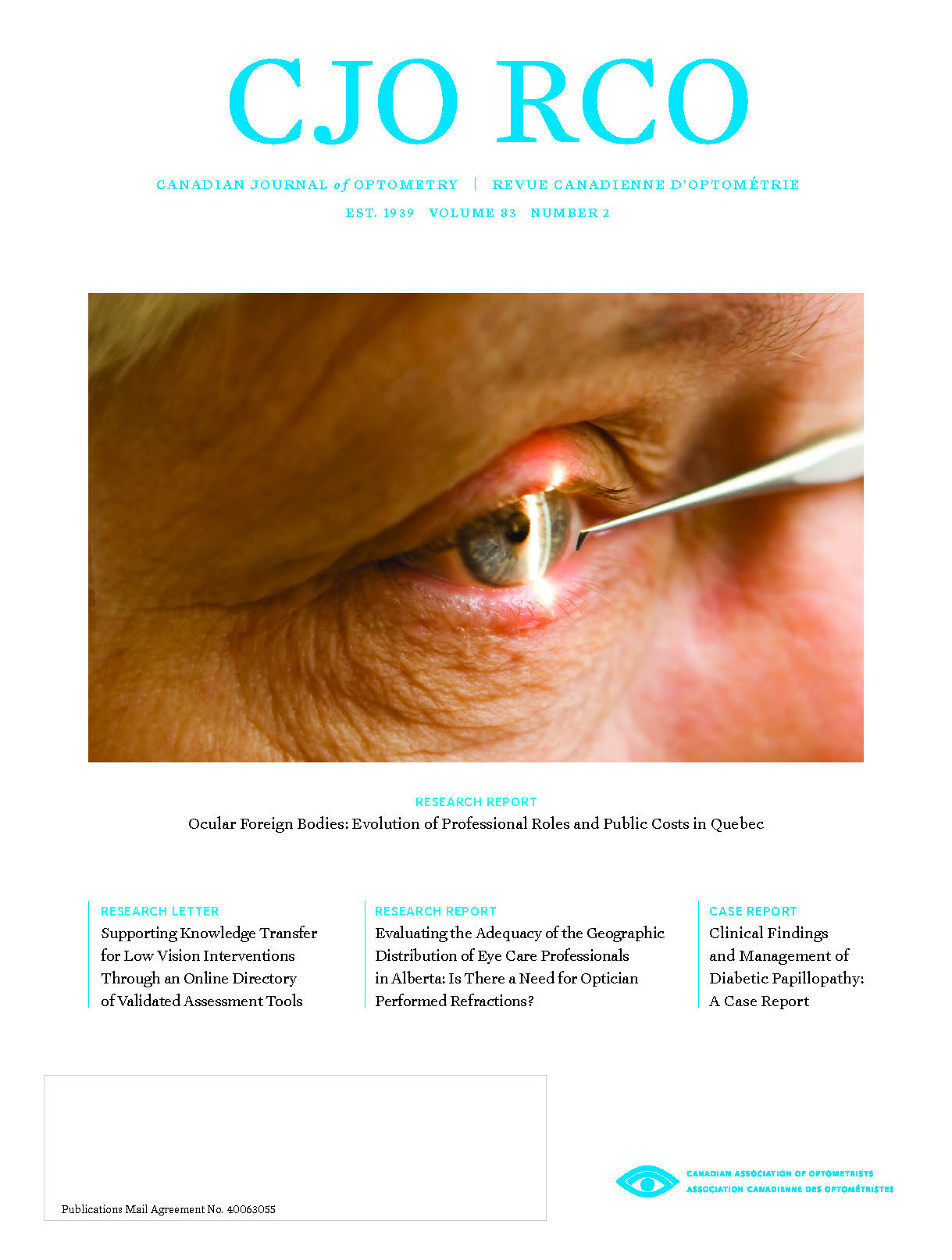 Downloads
How to Cite
Anderson, A. E., & Hensel, G. (2021). Evaluating the Adequacy of the Geographic Distribution of Eye Care Professionals in Alberta: Is There a Need for Optician Performed Refractions?. Canadian Journal of Optometry, 83(2), 33–38. https://doi.org/10.15353/cjo.v83i2.1552
Section
Clinical Research