Avoir l'innovation à l'œil
Deux droïdes célèbres laissent-ils entrevoir l'avenir des soins oculovisuels?
Abstract
Aujourd'hui, l'intelligence artificielle est tellement répandue dans la société que beaucoup de choses autrefois considérées comme révolutionnaires ne sont même plus associées à l'IA.   Si nous examinons en rétrospective certains jalons marquants de l'IA et la signification de quelques termes de base, nous pourrons mieux comprendre plusieurs projets actuels d'IA en matière de soins oculovisuels.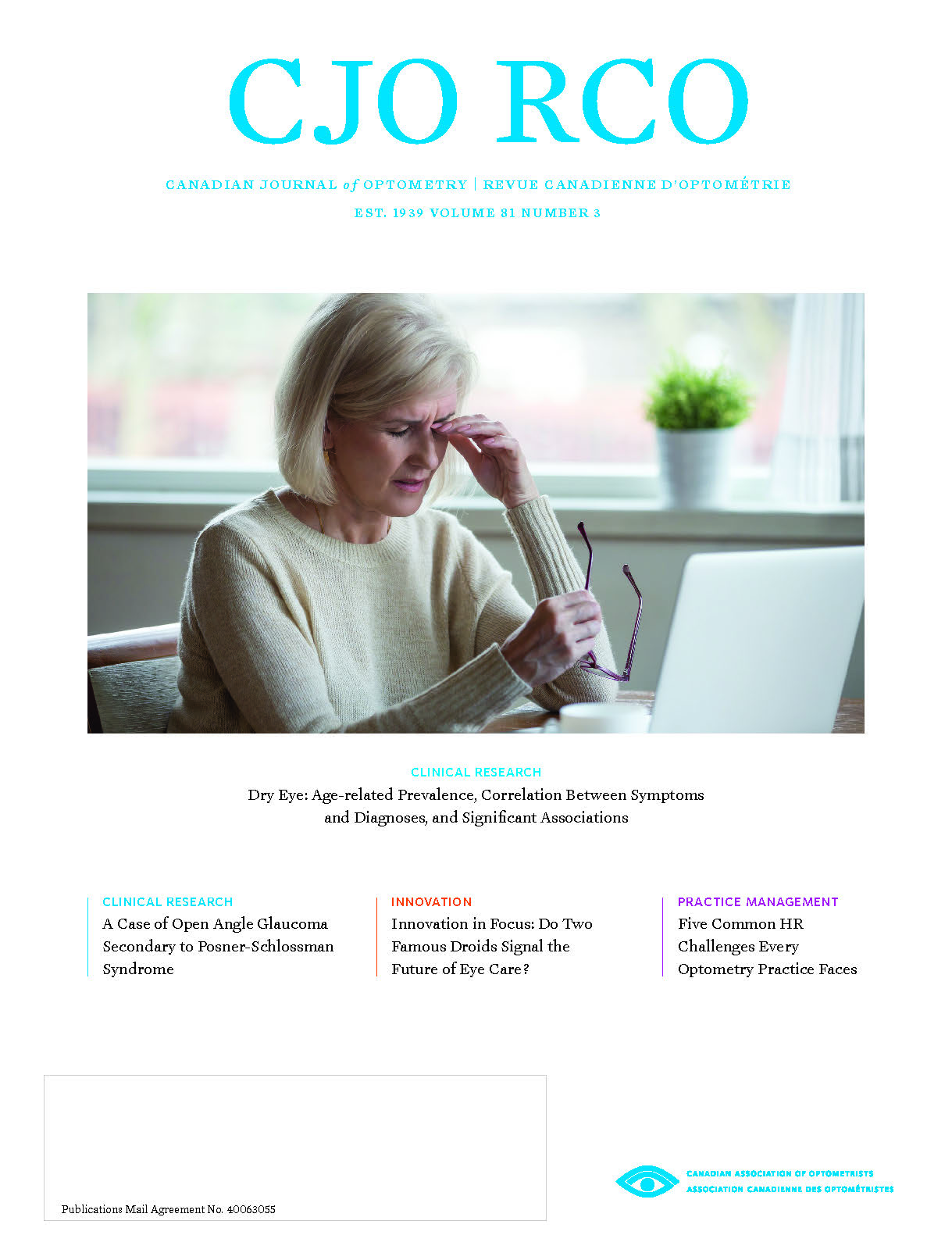 How to Cite
Wroten, C. (2019). Avoir l'innovation à l'œil. Canadian Journal of Optometry, 81(3), 57-61. https://doi.org/10.15353/cjo.v81i3.1563
Section
Innovations in Eye Care
Copyright (c) 2019 Chris Wroten
This work is licensed under a Creative Commons Attribution-NonCommercial-NoDerivatives 4.0 International License.