Refractive Surgery: Part 1. Long-term Outcomes
Keywords:
PRK, LASIK, SMILE, KAMRA, ectasia
Abstract
While LASIK and PRK have been employed for two decades, there are few long-term studies on refractive surgery. This paper analyzes the long-term outcomes of LASIK and PRK and reviews the risks, benefits, and technological breakthroughs of these procedures. Rates and causes of patient satisfaction are discussed in detail.  Alternative techniques such as small-incision lenticule extraction (SMILE) and surgical options for presbyopia are also explored.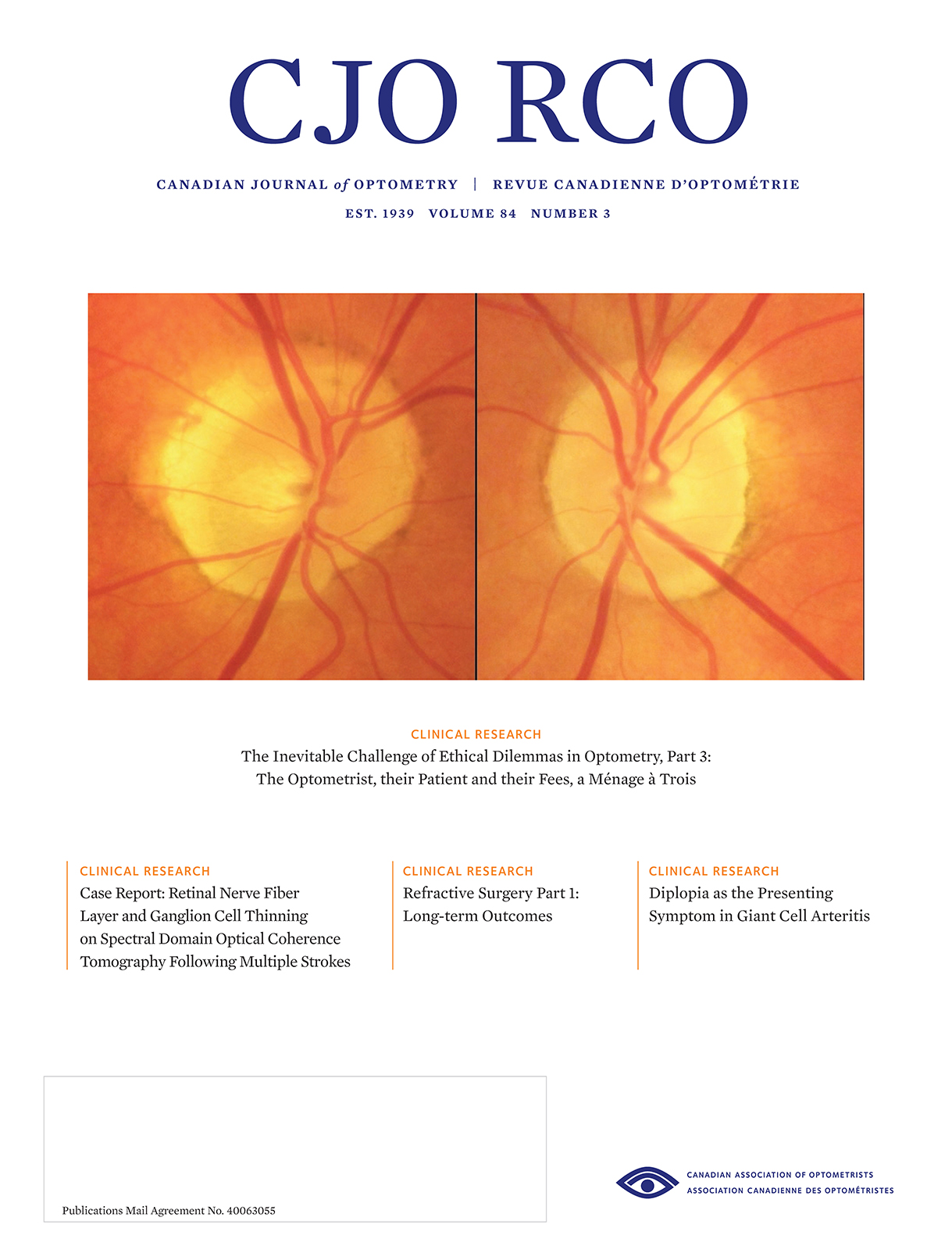 Downloads
How to Cite
Eltis, M. (2022). Refractive Surgery: Part 1. Long-term Outcomes . Canadian Journal of Optometry, 84(3). Retrieved from https://openjournals.uwaterloo.ca/index.php/cjo/article/view/1969
Section
Clinical Research
License
Copyright (c) 2022 Mark Eltis, OD, FAAO
This work is licensed under a Creative Commons Attribution-NonCommercial-NoDerivatives 4.0 International License.