Use of Yoked and Differential Prisms to Improve Posture
Keywords:
yoked prism, differential prism, A and V Syndromes, posture, falling, spatial perception and localization
Abstract
This paper presents cases of postural changes, and the use of prisms to relieve symptoms, caused by A and V syndromes (with a suggestion as to their cause); asymmetry of the position of the mastoid process; facial asymmetry from disparate growth rate of the skull; slack-jaw; Duane's syndrome and 6th Nerve palsy, as well as stooping in elderly patients. The paper does not consider the treatment and alleviation of symptoms experienced by patients who have suffered mild traumatic brain injury, although Yoked and Differential prisms are used in its treatment ; this is outside the scope of this paper. The method of examining the patient and prescribing the prisms is described.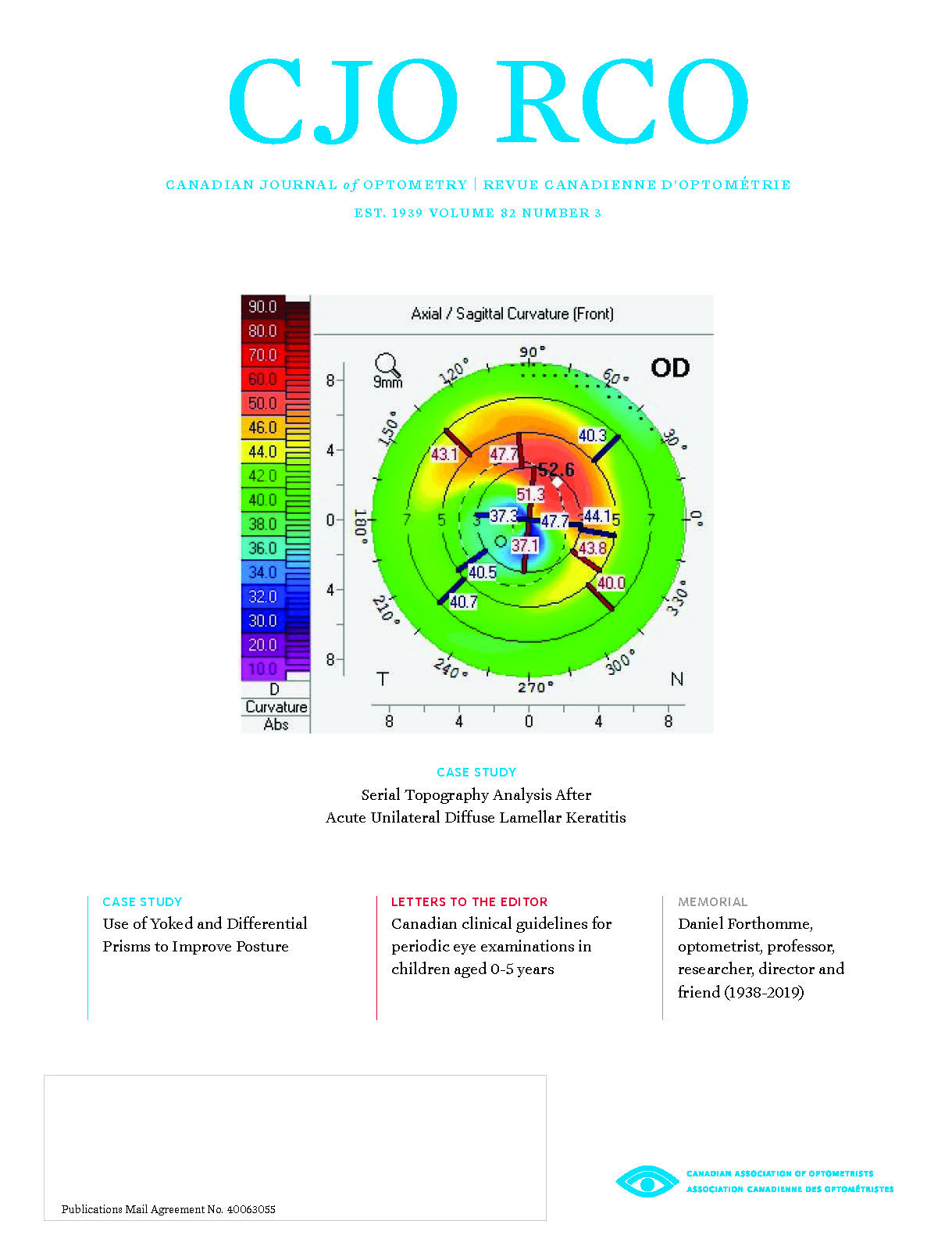 Downloads
How to Cite
Shapiro, J. (2020). Use of Yoked and Differential Prisms to Improve Posture. Canadian Journal of Optometry, 82(3), 33–45. https://doi.org/10.15353/cjo.v82i3.1600
Section
Clinical Research