How to Have Difficult Conversations with your Patients
Abstract
u
st like any medical professional, Optometrists occasionally have to broach difficult topics with their patients. Whether it's a frightening diagnosis, an expired frame warranty, or even just some unfortunate news about insurance coverage, these conversations are an unavoidable part of the job.
Neither patient nor practitioner looks forward to these sorts of discussions, but sweeping them under the rug is never an option. The best thing to do is to approach tough subjects with compassion, grace, and clarity.
Here are a few strategies you can use when having difficult conversations with your patients.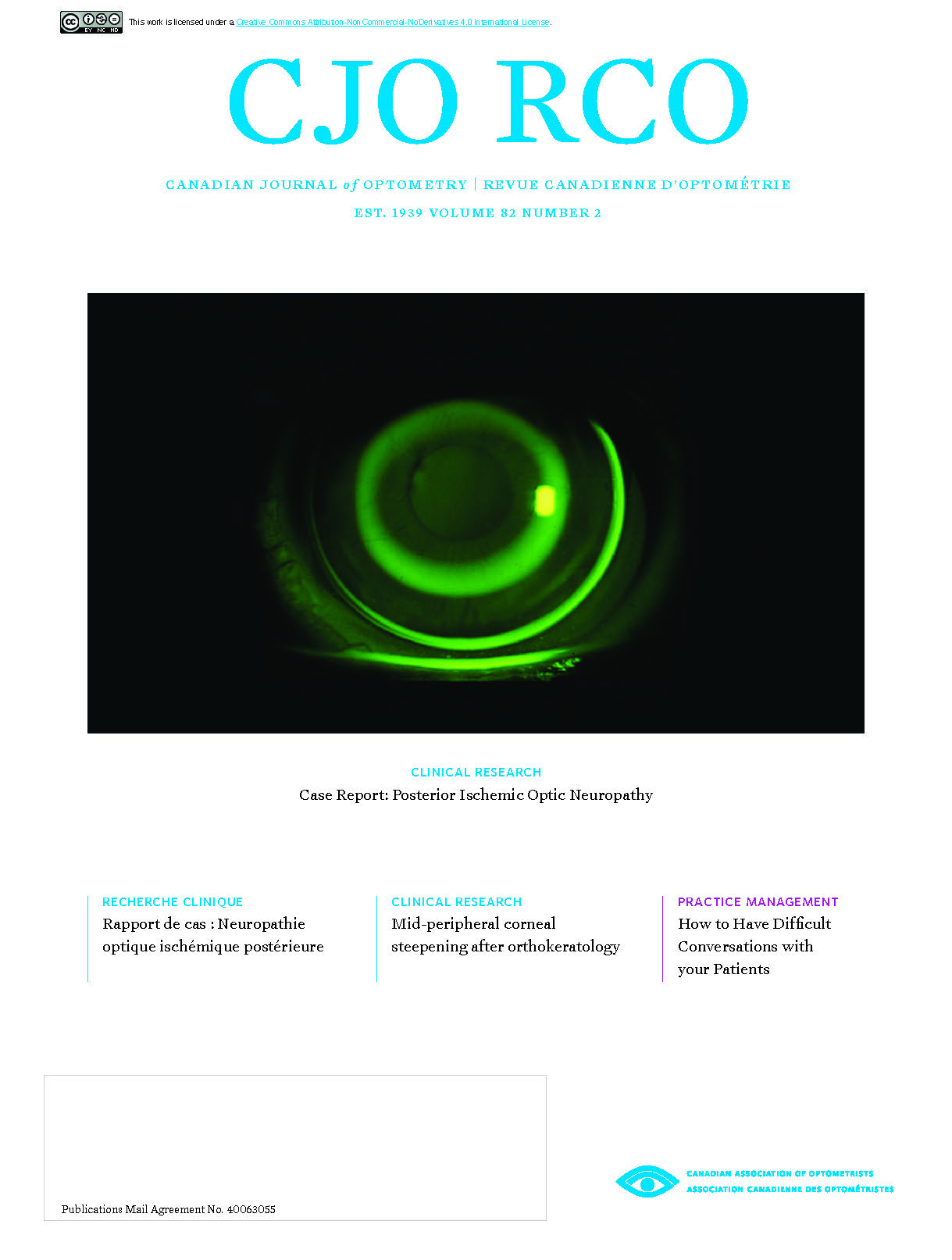 How to Cite
Pankhurst, K. (2020). How to Have Difficult Conversations with your Patients. Canadian Journal of Optometry, 82(2), 63-64. https://doi.org/10.15353/cjo.v82i2.1798
Section
Non Clinical Articles
Copyright (c) 2020 Kaia Pankhurst
This work is licensed under a Creative Commons Attribution-NonCommercial-NoDerivatives 4.0 International License.