Comment avoir des conversations difficiles avec vos patients
Abstract
Comme tout professionnel de la santé, les optométristes doivent parfois aborder des sujets difficiles avec leurs patients. Qu'il s'agisse d'un diagnostic effrayant, d'une garantie de monture expirée ou même de mauvaises nouvelles au sujet de la couverture d'assurance, ces conversations sont un élément indissociable de leur travail.
Ni le patient ni le praticien ne se réjouit d'avoir ce genre de discussions, mais les occulter ne constitue pas une option. La meilleure chose à faire est d'aborder les sujets difficiles avec compassion, élégance et clarté.
Voici quelques stratégies que vous pouvez employer lorsque vous avez des conversations difficiles avec vos patients.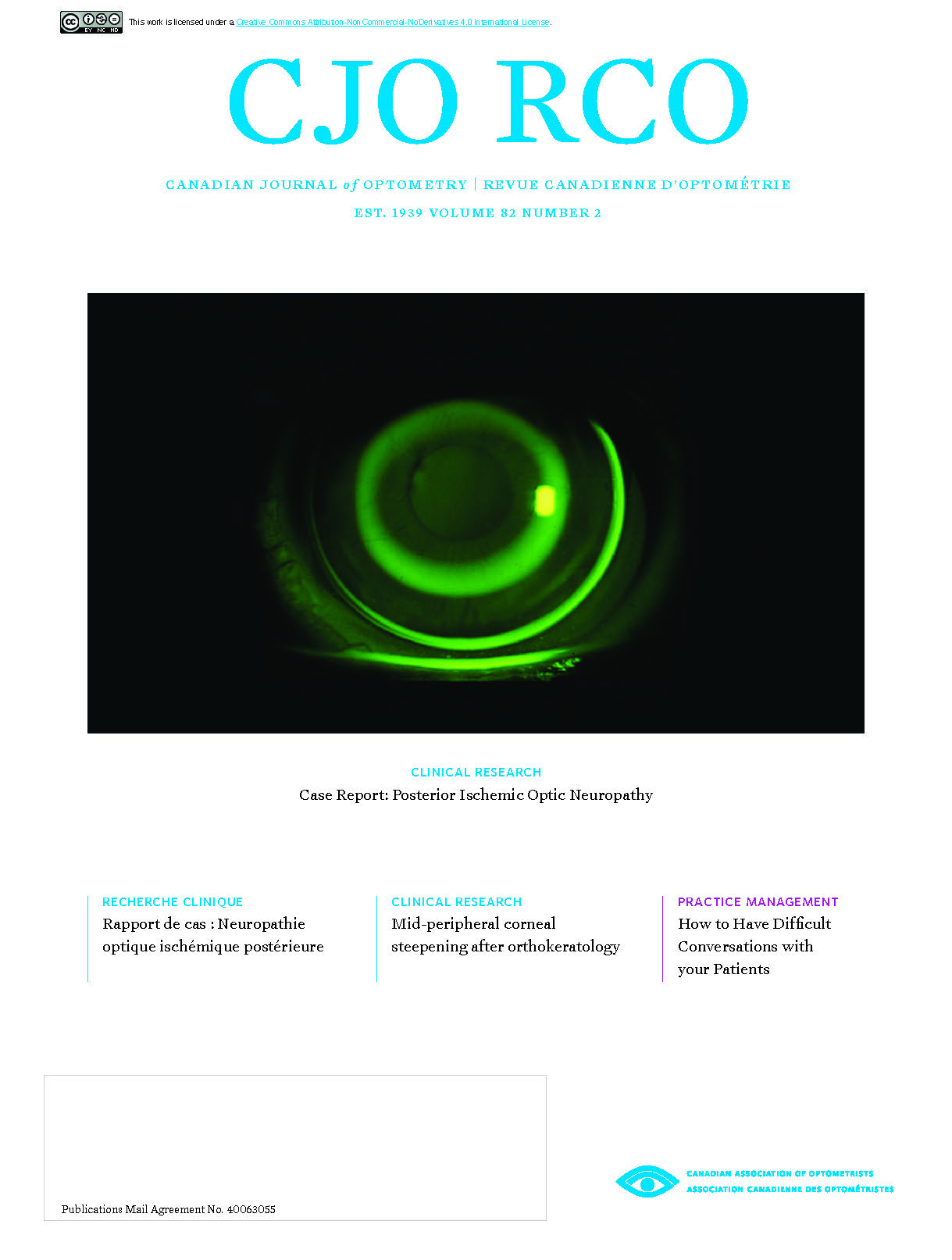 How to Cite
Pankhurst, K. (2020). Comment avoir des conversations difficiles avec vos patients. Canadian Journal of Optometry, 82(2), 65-66. https://doi.org/10.15353/cjo.v82i2.1801
Section
Non Clinical Articles
Copyright (c) 2020 Kaia Pankhurst
This work is licensed under a Creative Commons Attribution-NonCommercial-NoDerivatives 4.0 International License.