Vitreomacular interface: A case series of adhesion and traction
Keywords:
Optical coherence tomography, Vitreomacular adhesion, Vitreomacular traction, Epiretinal membrane, Macular hole, Retina
Abstract
The vitreomacular interface has historically been difficult to clinically evaluate. However, with the advent of optical coherence tomography (OCT), pathology at this interface is becoming easier to diagnose and monitor. Vitreomacular interface attachment can range from adhesions without foveal architectural changes such as in a vitreomacular adhesion (VMA) to tractions leading to architectural changes such as in vitreomacular traction (VMT). Many of these cases can be observed and managed by optometry without consult to a retina specialist.  The following is a presentation of three cases of vitreomacular pathology, with a review of grading system, presentations that have shown to present a higher incidence of spontaneous release, and treatment options.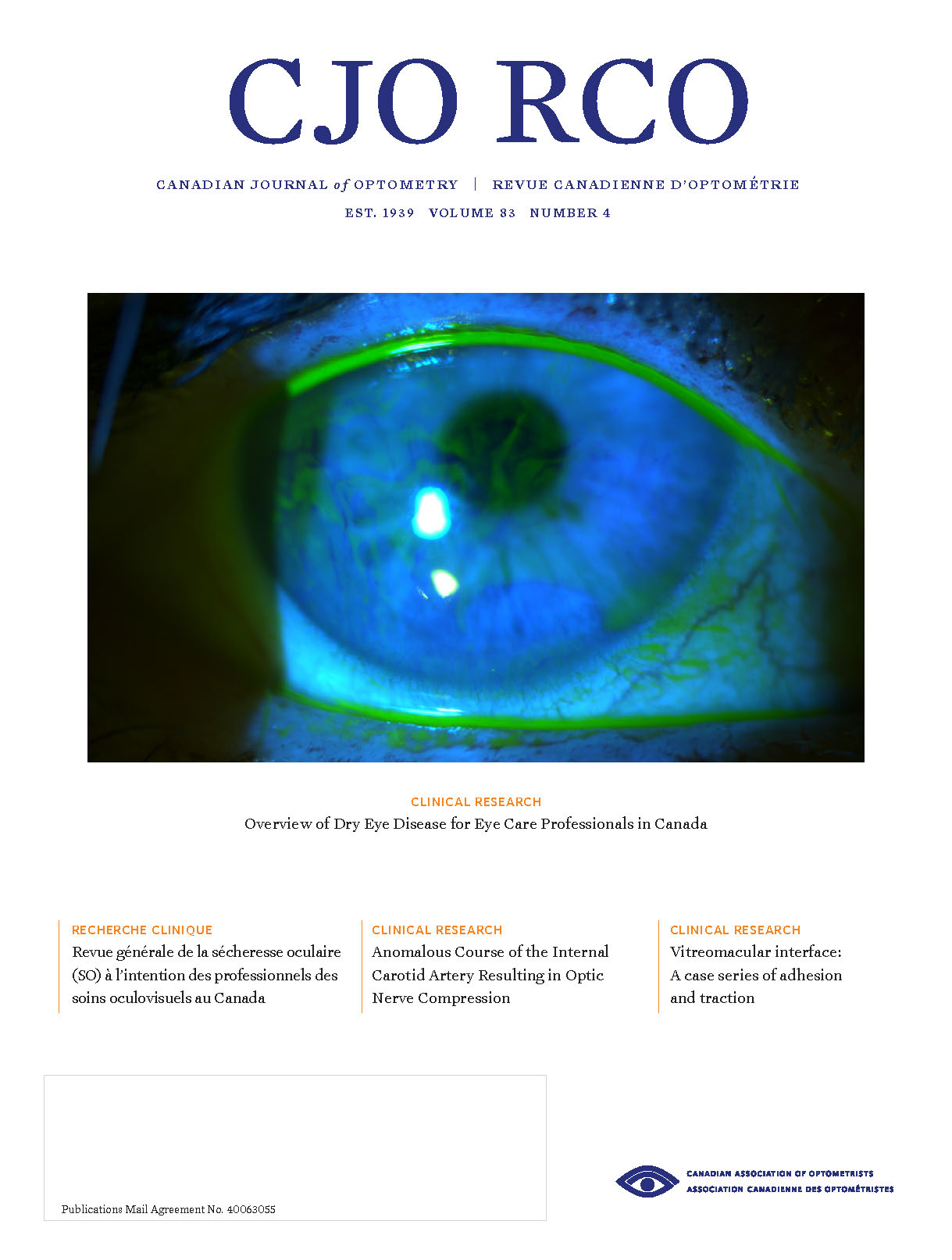 Downloads
How to Cite
Curry, J. T., & Wingard, M. (2021). Vitreomacular interface: A case series of adhesion and traction. Canadian Journal of Optometry, 83(4), 55–61. Retrieved from https://openjournals.uwaterloo.ca/index.php/cjo/article/view/1800
Section
Clinical Research
License
Copyright (c) 2021 Jeffery T Curry, Michael Wingard
This work is licensed under a Creative Commons Attribution-NonCommercial-NoDerivatives 4.0 International License.