Evidence-based Clinical Practice Guidelines for the Periodic Eye Exam in Children Aged 0 to 5 Years in Canada
Keywords:
mblyopia, children, clinical practice guideline, comprehensive eye examination, infants, periodic eye examination, primary care, refractive error, strabismus, vision screening
Abstract
Vision screening performed by primary healthcare providers during routine well-baby/child visits and scheduled vaccinations is an essential part of the detection of ocular disease. However, this early detection potential is limited and a full oculovisual assessment is also recommended prior to the child entering the school system. If amblyopia, strabismus or other eye pathology is detected or suspected that is beyond the scope of the eye care professional examining the patient, a referral to the appropriate specialist can be made, allowing treatment to be initiated in a timely fashion.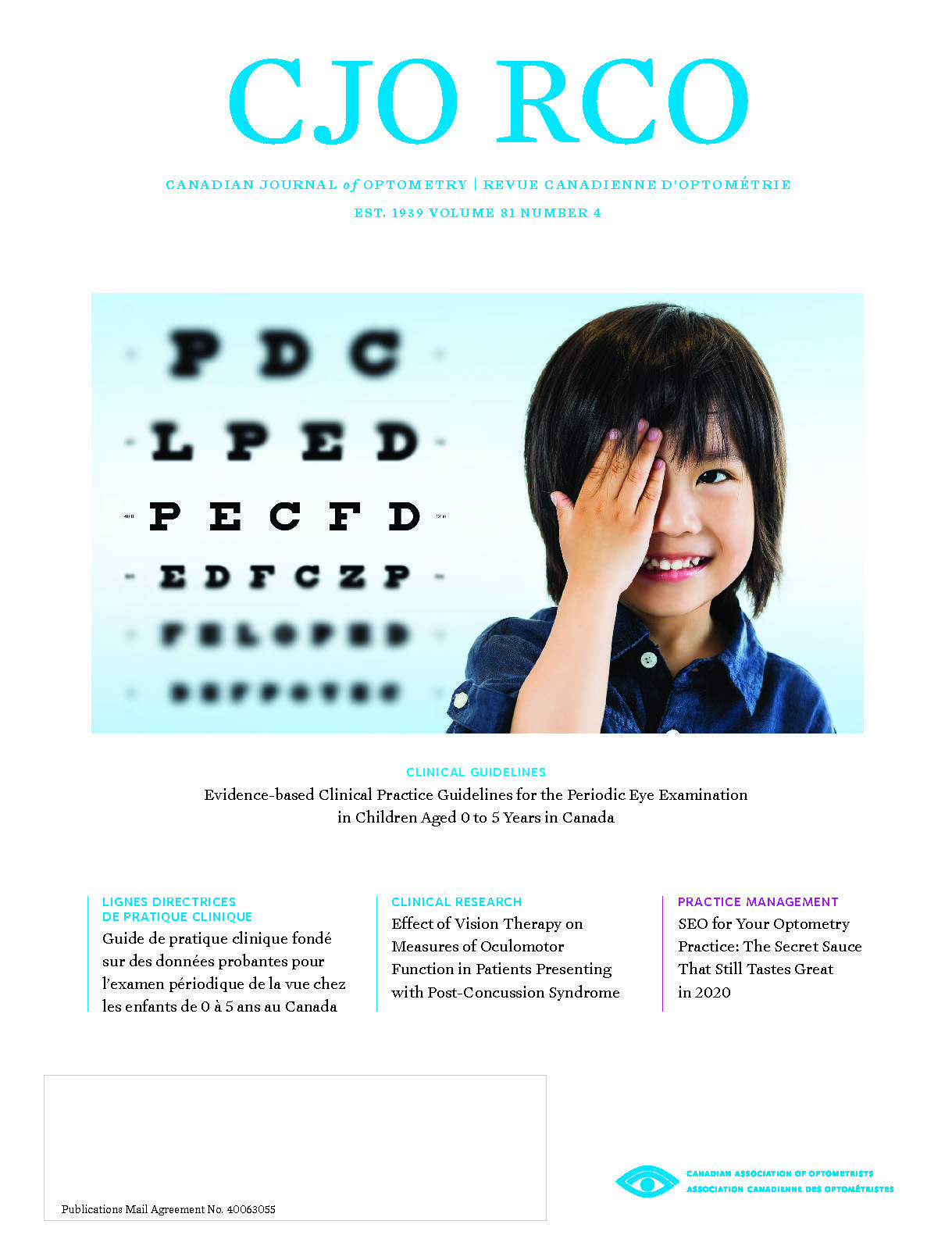 Downloads
How to Cite
Delpero, W., Robinson, B., & Lahey, R. (2019). Evidence-based Clinical Practice Guidelines for the Periodic Eye Exam in Children Aged 0 to 5 Years in Canada. Canadian Journal of Optometry, 81(4), 9–28. https://doi.org/10.15353/cjo.v81i4.1557